Program:
Leaders for Industry Electronics Engineering and Computer Science
Our graduate Ergi Şener, who completed the Microelectronic Engineering undergraduate program in 2005 and the Leaders for Industry Electronics Engineering and Computer Science master program in 2007, achieved worldwide success as the co-founder of the Metamorfoz ICT Corp.
In collaboration with Microsoft, Ergi created the world's first cloud-based mobile payment solution that works with Windows 10 environments. The "cloud-based contact-free mobile payment platform" developed by Metamorfoz offers service providers an end-to-end solution, making an NFC (near field communication) experience possible without mobile operator or mobile device manufacturer dependency, and intends to add value to the products and services provided by Microsoft to its customers in Turkey and abroad. Reminding that Microsoft decided to support the HCE technology in May 2015, Metamorfoz Managing Partner Ergi Şener says: "We contacted global teams through the Turkey office to begin work. We were the first in the world to implement an infrastructure that Microsoft intends to offer all banks. What Metamorfoz had to offer was the only financial solution presented to the CEO of Microsoft, Satya Nadella, during his visit to Turkey. We will continue our partnership with Microsoft to carry our solutions to the global arena. We will also work on different solutions for mobile payment."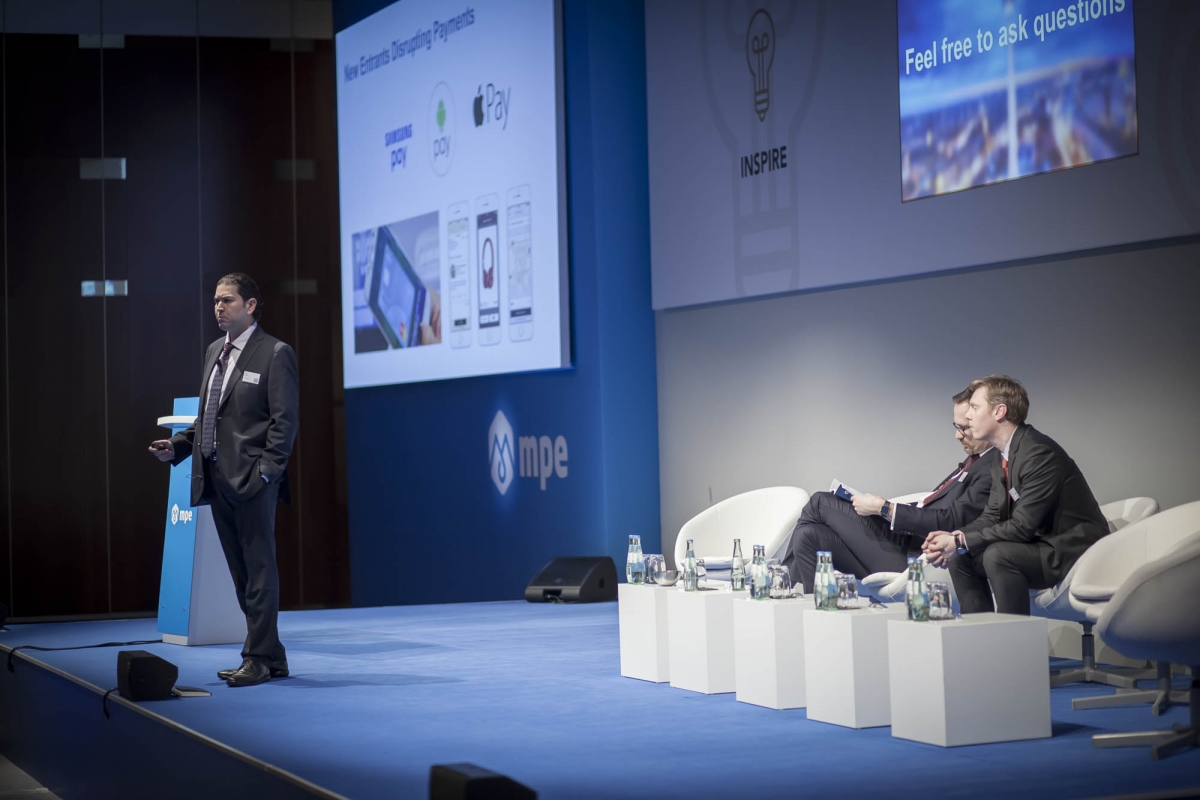 The Metamorfoz-Microsoft partnership is mostly based on Microsoft Windows 10 launched on November 25, 2015 in the global market – including Turkey. This new-generation operating system enabled Metamorfoz's HCE solutions to be used in Microsoft PCs, tablets and smart phones, as well as wearable devices like HoloLens. "After successful tests, contact-free mobile payment is now possible with our solution on Windows 10 environments. This is the first solution ever of its kind, in Turkey and the world. Şener says that their solution was presented to the CEO of Microsoft Satya Nadella during his visit to Turkey in the previous month, and was nominated as one of the best solutions offered all around the world. Regarding how their solution would be offered in Turkey, Middle East, Africa and other regions of the world, Şener explains: "What we cared about the most was to introduce Windows 10 into our lives in various products. Compatibility with PCs, tablet computers, mobile phones along with new-generation smart watches, electronic bracelets and glasses is really important. For example, Android-based smart watches rely on a different operating system than the others, requiring tailored apps. Developing such technologies is much easier with Microsoft. Cloud-based platforms such as Azure providing specific solutions to the retail industry would be the other advantage with Microsoft. As a matter of fact, we are planning to develop a variety of innovative mobile payment projects for not only banks but also retain store chains."
New and unseen experiences for the retail industry on the way
What innovations does this partnership have to offer for the retail industry? Here is Ergi Şener's answer:
"There are already corporate solutions offered by Microsoft devices to the retailers. But we are upgrading these solutions with mobile payment. In fact, the actual payment is only a small bit of the whole. It plays a small but fairly important part in a customer's relationship with the retailer and vice versa. We have to deliver the right experience to popularize new-generation payment solutions and gain acceptance by customers. This was the biggest obstacle before the wide acceptance of such new-generation payment methods. When the customer experience is defined right, changing habits becomes easier. Our partnership with Microsoft on this retail solution will help store attendants who use Windows-supported devices assist the customer. For example, you will be able to check all branches of the a store for a different size or color of the product of your choice. You will even have the opportunity to pay for a product whose size was not available, and order it be delivered to your home the day after. The store attendant will be able to make suggestions based on your previous transactions. To put it simply, we will introduce long-awaited but never occurred brand-new shopping experiences to our daily lives."
PCs, tablet computers, smart phones: contact-free POS devices
Disclosing their plans to turn Microsoft's new PCs, tablet computers, smart phones supporting Windows 10 into contact-free POS devices, Ergi Şener explains: "Unfortunately, this experience does not fully comply with the regulations in Turkey. But nothing restricts Microsoft from offering this solution to the other regions of the world. Accordingly, we want to develop this solution in a laboratory environment in Turkey, and introduce it to the global market."
USED IN TRANSPORTATION IN LONDON; PRESENTED IN CASE STUDIES DURING THE SUMMITS
Ergi Şener underlines that HCE removes the operator-dependency for mobile payments, clarifies the business model and simplifies customer transactions to receive wide acceptance, which is yet to be achieved. Şener adds: "We view the HCE technology as the digital payment framework of the future. We continue to make considerable investments to provide exemplary solutions from Turkey to the world."
Introduced in collaboration with Visa Europe and TEB in February 2015, this HCE solution became the first of its kind to provide "offline data authentication" (ODA) in line with Visa's specifications, which enabled it to be used in EMV-compatible offline public transportation applications, such as Oyster in London.
Ergi Şener claims that TEB's HCE solution is the most successful NFC application available in Turkey, and underscores: "It was presented in case studies as one of the most successful models worldwide in conferences held in New York and London last year, where applications of banks including Barclays, BBVA, La Caixa and ING Netherlands were introduced."
Being the brains behind a variety of payment applications that we enjoy daily, Ergi Şener is one of the few people worldwide that come to mind regarding new-generation payment applications and NFC. He began his career as the founder and business development director of NTT (New Tone Technologies) –an investment by Sabancı University as part of their Venture Program. He then occupied important positions in several corporate and global companies. After working in the Marketing Division of Garanti Payment Systems, he became the Product Manager of Mobile Financial Services Department in Turkcell's New Technology Works in 2010. He contributed to many successful projects –particularly the Turkcell Wallet–, and managed services that are introduced as a "success story" all over the world. CEO of Turkcell Süreyya Ciliv called Ergi Şener as the "master of his domain", pointing the finger at him as a model within the company. Şener represented Turkcell and Turkey in the GSMA Pay-Buy-Mobile Group, playing an essential role for standardization of the NFC technology and establishment of the business models.
In 2013, he joined MasterCard as the Next-Generation Payment Systems Business Development Manager for Southeast Europe. He actively supervised remarkable MasterCard projects developed for clients including BiTaksi, Caffe Nero, Tivibu, TAV, Protel and yemeksepeti.com. He was granted the "Best Innovation of the Year" award by the CEO of MasterCard for Europe. Şener continues his innovation-oriented academic studies at the PhD level.
We commend our graduate for his achievements and wish him further success in the future.
SU Alumni Office
902164839352
alumni@sabanciuniv.edu