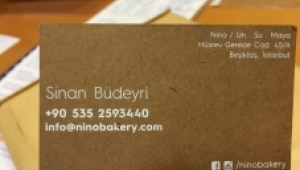 Our graduate (2010, Management, Undergraduate) Sinan Büdeyri talks about his interest in food, his gastronomical journey, and his venture Nino.
I honestly don't know why I started cooking; perhaps it was because as a chubby child I got up before everyone else and found nothing in the kitchen to sate my hunger, or because I was bored and I could only find the action I sought in the kitchen. Whatever the reason, the kitchen, the stove, butter, sugar, flour...  These have always beckoned me. I never turned them down; I was always there whenever they called me. I still don't know why, but I remember perfectly how I got a feeling for the perfect consistency of dough. If it weren't for my grandmother's dinner tables and tea parties, I probably wouldn't have made it to the Daniel, a triple-Michelin star restaurant in New York, or worked as a chef in other Michelin restaurants all across the United States. Oh, those dinners...  We never saw the preparation it took, but by the time we arrived in the evening, the table would have been laid out with 17 courses - all warm and meticulously presented. She was a banquet chef if I ever knew one; she was a one-person kitchen. Later I realized that none of the dishes were placed haphazardly. Bread that she baked herself was always king; the rice was closer to my grandfather and dad; salads and side dishes were on my mom's and aunts' side, and the meat or chicken was within easy reach of kids because they needed the protein. Soup was her forte; she kept the pot by her side and insisted on serving it herself.
Although I dreaded trundling through tea parties at my mom's side, my favorite destination was the kitchen of course. I could watch my grandmother all night. Tea parties meant two things to me: my grandmother working dough into pastries, and the games I'd play with her hair rollers. Both taught me a lot. It was all thanks to my grandma that I learned why desserts need a pinch of salt, how a perfectly-raised cake ready to be served brought peace to the family, and why I needed to wait until the right moment before food would become a passion for me.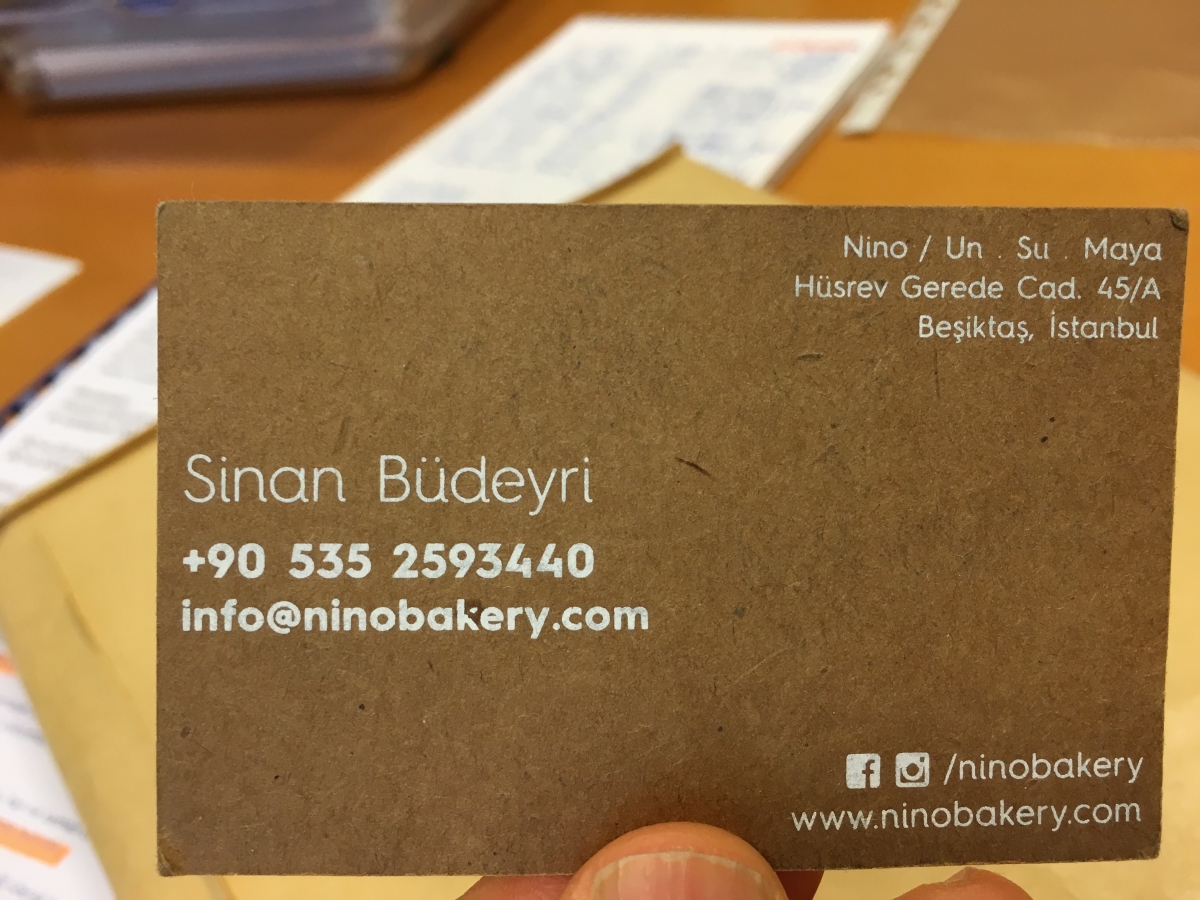 This is what brought Nino to life. In a sense, it's a return to the old ways. Although it's impossible to live the past like it used to be, remembering the past is profoundly meaningful. This was exactly what I had in mind when I launched Nino. It's a philosophy of baking bread using the old ways while not ignoring the new, rejecting change, dismissing constructive criticism, considering people's comments depending on their level of knowledge, and certainly not treating people like idiots. I believe that grandmas and grandpas catch up with the times thanks to their grandchildren. With Nino bread, what I do is help my grandma challenge the world of gastronomy, become a player in this game. Retro, naturals and health food are certainly attractive hashtags that compel us to be selective in our perception, but what I do with Nino sourdough bread is more similar to the covers of great songs of the past played by young bands. While they may also be a commercial venture, they serve some sublime good as well. That's because if a cover is done well, people will enjoy the song and seek out its original - somewhat like how I discovered Erkin Koray.  They help people relive and sustain a culture that does not exist in their own years of life. This is what I want to do with Nino's sourdough bread. I hope that people will like the bread I offer them, delve deeper into its origins, and keep this culture alive in their lifetime.
To quote one of my favorite lines by Nazım Hikmet: "Never forget: to eat bread until the last crumb, and to laugh like a thundering drum."
About Sinan Büdeyri:
Born in Gaziantep in 1984, Sinan Büdeyri discovered his interest in food while watching his grandmother in the kitchen. The interest soon turned into a hobby and then became his career. Büdeyri graduated from the Gaziantep High School and went to the United States with a one-year AFS program where he took courses on bakery and confectionery.  He returned to Turkey and graduated from the Sabancı University School of Management. Büdeyri then worked in the corporate world, holding positions in sales and marketing. His career as a chef began when he enrolled to the Johnson and Wales University in the United States. After graduating from Johnson and Wales, he worked as a chef in Michelin-starred restaurants in Miami, New York, Napa Valley and California. Some of these venues are Per-Se, Daniel Restaurant and Redd Napa. 
We commend our graduate for his achievements and wish him further success in the future.
SU Alumni Office
02164839352
alumni@sabanciuniv.edu