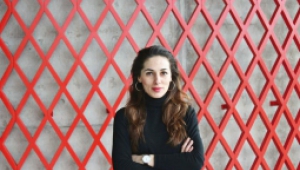 Faculty:
Faculty of Eng. & Natural Sci.
Program:
Materials Science and Nano Engineering
Materials Science and Engineering 2004 graduate and faculty member Özge Akbulut gave an interview to Hürriyet writer Ayşe Arman about her invention "breast replica that gives realistic responses".
The interview, published on October 12, 2017, is available below or in the link.
We commend our graduate for her achievements and wish her further success in the future.
---
Özge Akbulut invented a breast replica that gives realistic responses
Unless you haven't heard yet, October is "Breast Cancer Awareness Month". We need to be aware. But that goes beyond words. 
When was the last time you had yourself checked?
Please remember to go through your regular exams.
This is no joking matter.
Breast cancer accounts for 25% of all cancer cases. One woman in eight has to battle with this type of cencer.
Remember: early diagnosis saves lives!
Today, I bring you a great scientist. A beautiful, brilliant inventor. Her name is Özge Akbulut.
She is a member of the Sabancı University Faculty of Engineering and Natural Sciences. Her credentials are off the charts. First Sabancı, then MIT, then Harvard... the whole nine yards!
She may be just 36, but she has more than 20 scientific articles, 6 international patents, and a number of awards.
She has inventions in many fields, from synthetic body parts for use in surgical training to 3D printer inks and cement.
I interviewed her for the replica breast she invented, which shows authentic reactions to manipulation.
She also has a social responsibility project called "Take Responsibility". It is designed for companies who value the well-being of their employees. This is a 3D mockup of a breast on a poster. It is hung where it will catch the attention of passersby. It says "I have lumps that shouldn't be here. Can you find them? Go ahead, touch me."
Here is what Özge Akbulut has to say…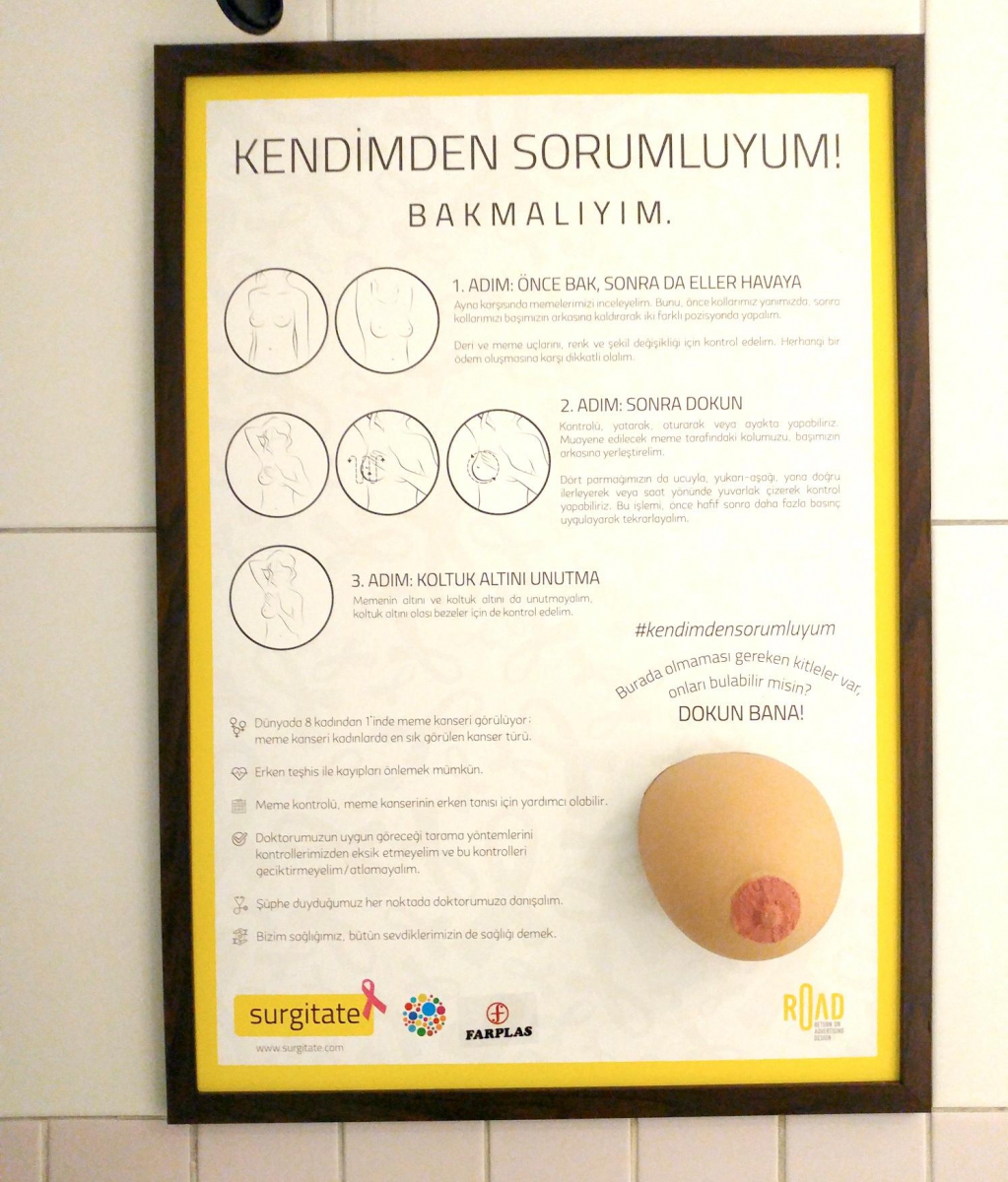 You are an inventor, a scientist who serves humanity...
- I'm flattered. I'm trying to find intelligent solutions to global problems. I hope I'm good at it.
Breast cancer is the most prevalent type of cancer in Turkey and the world. You invented a breast model that responds just like a real breast during surgical procedures, such as incision, extraction and suturing. What is the story behind it?
- Cardiothoracic surgeon Dr. Barkın Eldem asked me to make scale models of breasts for use in surgery training. I couldn't pass up on this opportunity because I knew that one in eight women in the world encounters breast cancer at some time. I was also captivated by the idea that I could contribute to medicine. Thanks to new diagnostic techniques, breast cancer can now be diagnosed even earlier than before. A woman's return to her life before cancer depends on the medical and plastic success of her surgery. Meanwhile, surgeons need realistic and high-quality training materials. That's what I did.
How does it work? What does it do?
- Surgical training used to be limited to videos, but thanks to our invention, now surgeons can practice their skills on three dimensional models.
How did you obtain the molds?
- Through artist Ece Polen Budak. She showed me the breast models she had made for her own project, and I had one of the best days of my life as an engineer.  Then we started working together. We also worked in close contact with surgeons and refined our model according to their requests. Testing took six months. In 2014, Barkın Eldem, MD and I founded the company Surgitate. After we completed this project, Ece went to the UK to study product design. Our products are now used in Australia, UK and India. Our replica skin tissue is also on sale on Amazon, and has been bought in over 20 countries.
How is it that your invention responds just like an authentic breast? What kind of material is it made of?
- It is a silicon-based composite structure. It is composed of 4 different formulas which reflect the authentic responses of different layers in the breast.
Why is it good for humanity?
- It helps surgeons perform better surgeries. There are surgical techniques that largely preserve the integrity and shape of the breast. This is called "breast-conserving surgery." The Turkish Senology Academy is doing a lot of work to help spread this type of surgery in Turkey. They hold seminars to train dozens of new surgeons every year. We developed this model based on their feedback, and they were our first clients.
What other members are you working on? Can you make a penis, for example?
- Yes, that would be useful for urology. We are now working on a micro-surgery model. This will help surgeons practice neural repair. We are also making arm and knee replicas in a TÜBİTAK project.
TAKE RESPONSIBILITY
You also have a social responsibility project, #takeresponsibility…
- Yes, it's a project I'm tremendously excited about! We have a poster board which shows how people can perform self-examinations and has a 3D breast model for demonstration. This is placed somewhere visible to both men and women. Some companies chose to hang them in women's restrooms. Others have done so in cafeterias and other places. We called them "Aware Companies."
What is the purpose?
- It reminds people to have their routine exams performed, even though it uses scare tactics.
That's great! How many companies are on board?
- Almost 40. We reached out to 3000 of them. Our target is to have 20,000 women view this poster by the end of the year.  It is imperative that we are informed about our body and do not neglect to feel ourselves. This applies to breast cancer as well as skin cancer, for example. We should also be in touch with our spouses and children. Many women realize that they may have cancer after their spouse tells them. But most importantly, we must not skip our routine exams.
CODING IS NOW A LANGUAGE THAT IS LEARNED IN CHILDHOOD
Young people in Turkey prefer becoming celebrities to scientists. Are you upset by this?
- I believe that our place in the world is as big as the problems we solve. Maybe we are to blame because we can't help them understand what they can achieve through science and technology. Meanwhile, science and engineering are becoming vastly popular in the world. "Coding" is now a separate language that is learned in childhood. "Maker workshops" try to raise generations who make things, develop products, question results. There is also the case of artificial intelligence. In the future, only those who can design valuable products will prevail.
NO ONE TAKES THE CHALLENGE
Do you ever feel that you shouldn't have come back from the US?
- No, because I believe in the potential of this country. My colleagues and I intend to take Turkey to the top among countries that are influential in composites and building chemicals. But the industry in Turkey is sluggish to commercialize and grow the technologies that we develop. World-class technologies are developed in many universities across Turkey, but a scant few industrial companies are interested, and that's it. We have to go work with foreign companies!

Alumni Relations Office
902164839352
alumni@sabanciuniv.edu