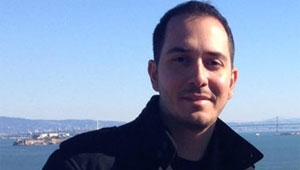 Faculty:
Faculty of Eng. & Natural Sci.
Our graduate Levent Sapçı (Industrial Engineering, Undergraduate, 2007) met with Cüneyt Özdemir in the Silicon Valley and became a 5N1K guest.
Proud scientists of Turkey spoke of their experiences at the global center of science and entrepreneurship to the 5N1K Host Cüneyt Özdemir. The latest from Silicon Valley –home to the rise of smartphones, applications and internet and revolutionary inventions and innovations– were captured in 5N1K.
Please click here to watch the show.
We commend our graduate for her achievements and wish him more success in the future.
SU Alumni Office
+902164839352
alumni@sabanciuniv.edu