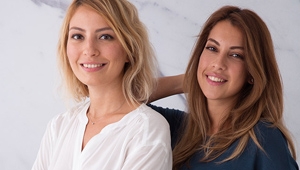 In the photo (left to right): Ceylan Toplamaoğlu, Melis Erdoğan
Entrepreneurial graduates of Sabancı University draw attention to themselves with their achievements. Sabancı alumni are active in every aspect of the entrepreneurship landscape from fashion to technology.
We spoke to entrepreneurial Sabancı graduate Ceylan Toplamaoğlu about her brand Kia Ora Design.
Can you talk about what you do?
We started working on the brand concept in early 2013, and Kia Ora Design was established in 2014. My partner and I design hand-made, leather bags and make them in our workshop in Istanbul. Once we complete a design, we build a prototype. Design is as important to us as quality and functionality, so we make sure to test each and every product in our daily lives, thinking about what we can do to improve the experience. We then choose the right type of leather and accessories and start production. Once the products are ready, we focus on the sales channel and marketing efforts.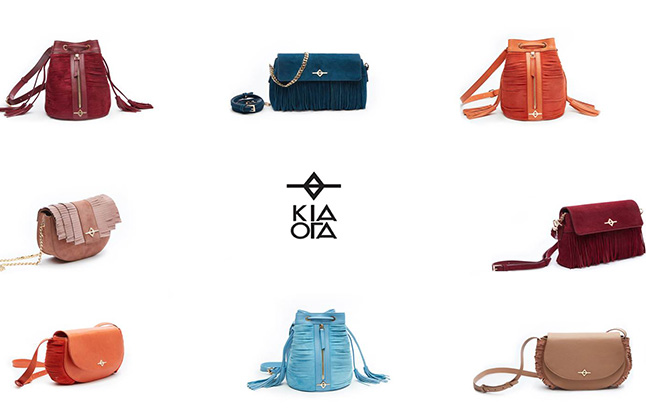 Can you tell the story of how you became an entrepreneur? How did you make the decision and what path did you pursue?
After my management degree from Sabancı University, I completed a graduate program on Brand Management in fashion in Italy. I stayed in Milan after receiving my graduate degree and advised luxury brands on brand management, design and production. My time in Italy was both a second university and the conduit that led to Kia Ora Design. I worked in public relations and marketing after I returned to Turkey, but creating my own brand was my dream since I was a university student and I never let it out of my sight. Wherever I worked, I did my best to gain experience that would prove useful for my own brand. When I thought the time was right, my former colleague Melis and I started to work on our brand.
How did Sabancı University contribute to your journey or provide direction in your endeavors?
From the day we walked through its gate for the first time, Sabancı University supported us in becoming free-thinking and inquisitive individuals. Not having to commit ourselves to a specific department and having the chance to get to know all programs available for the first two years was also a great benefit. Perhaps this is how I found the courage to create a design brand after studying management. The foreign language, presentation and business management skills I learned at Sabancı University were also a great help when building and developing my business.
Based on your experience, what advice would you give to people who want to run their own businesses?
They should be bold, but always stick to a plan when making moves. A lot of ventures either fail to take off or end in failure because of fears. I think fear is a byproduct of not building the business on a strong foundation. Both of us bided our time and gained experience in relevant areas before moving on to build our own brand. If you want something very much and are willing to work hard for it, success comes naturally.
We commend our graduate for her achievements and wish her more success in the future.
Alumni Relations Office
02164839352
alumni@sabanciuniv.edu