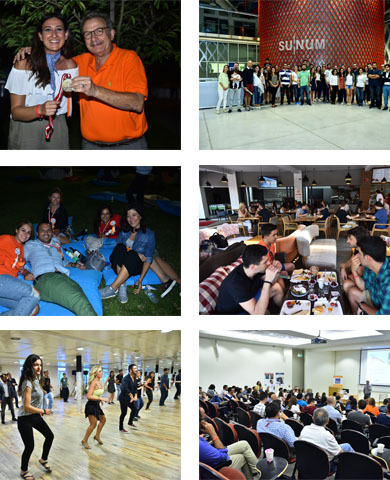 The Sabancı University 2016 Homecoming took place on September 3rd.
Photos:
The Homecoming began with conferences, picked up pace with the Latin dance workshop and SUNUM tour, culminating in the gala and Latin night at the Rectorate. Featuring the Yaima Estrella Band for a dinner concert, the night was a special occasion for the 5th and 10th year graduates, Classes of '06 and '11, who were awarded medals.
The grand prize in this year's sweepstakes, where all proceeds are donated to the SU Scholarship Fund, was Professor Gündüz Ulusoy's bag.  The winner of the Grand Prize was Industrial Engineering 2012 graduate Zeynep Erdemir.
Please click for the details of the event.
Alumni Office
02164839352
alumni@sabanciuniv.edu