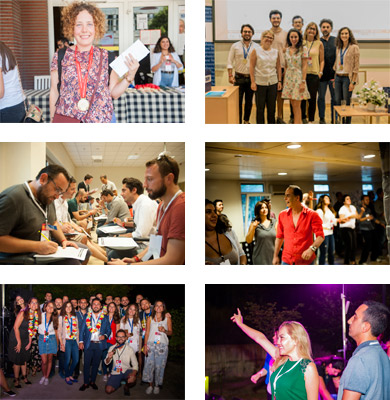 The Sabancı University 2017 Reunion and Homecoming took place on September 9th.
Please click here for photos.
The event began with a panel discussion on breakthrough research at SU explained by our faculty, and continued with an interview with GE CEO and 2015 ETM graduate Canan Özsoy. After a different experience in introductions with Ertuğrul Belen's "Speed Networking" event, alumni joined a dance session with Aytunç Bentürk and a tour of the SUNUM facilities, then moving on to the dinner at the Rectorate accompanied by a Ceren Akın concert.
Click here for more details about the Homecoming event and the 10th year reunion of the Class of '07 and the 5th year reunion of the Class of '12.
Hope to see you in 2008!
SU Alumni Office
902164839352
alumni@sabanciuniv.edu